KitchTech Features
We provide a world-class online application that Streamlines Food Safety & HACCP Compliance in Commercial kitchens.
Eliminate Paperwork!
Are you still using a paper based HACCP system? At KitchTech, our goal is to eliminate paper from commercial kitchens and make it simply to comply with HACCP and food safety legislation.
All HACCP Forms at your fingertips

Cleaning Checklists

Custom Form Builder

No more printer issues

No more lost forms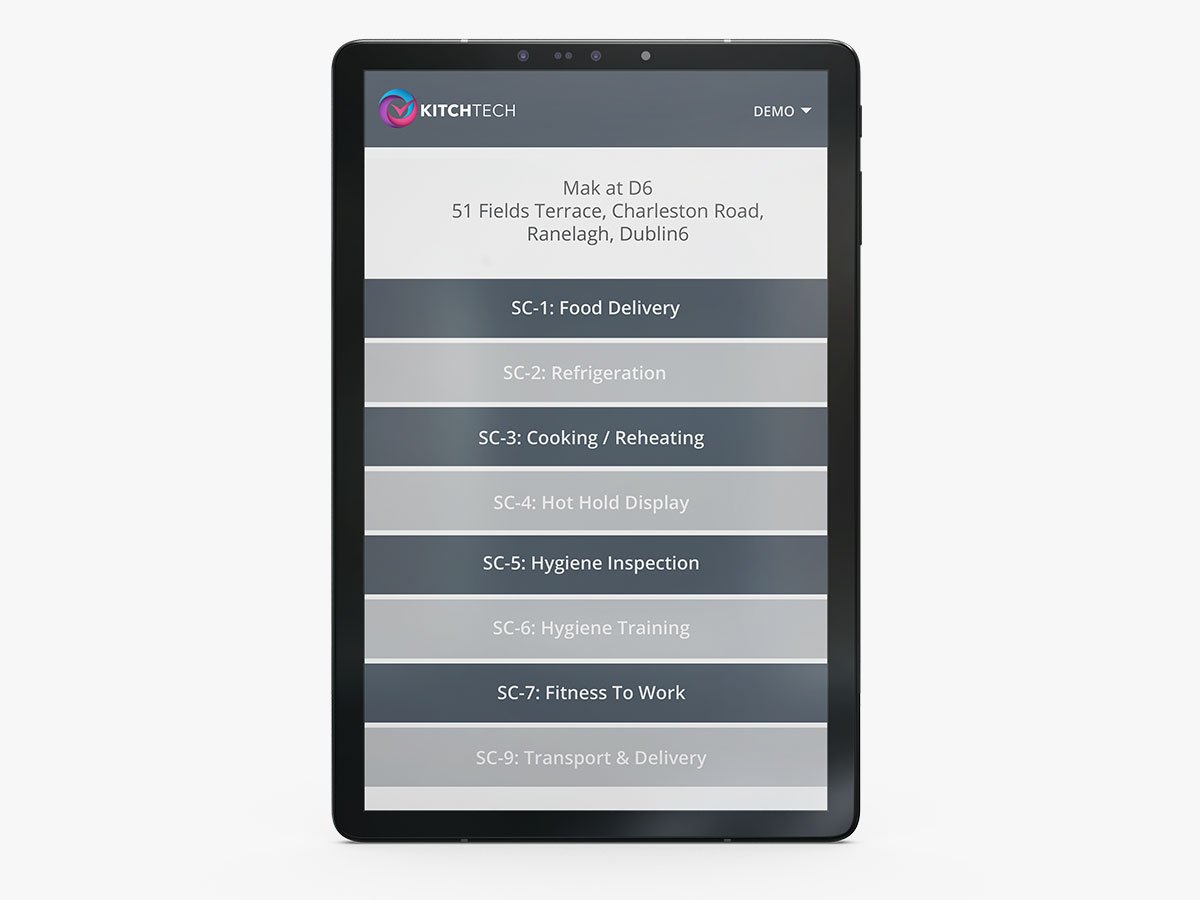 Remote Visibility & Multi Venue
Multiple venues with one solution. Our multi venue platform allows you to manage hundreds of sites from one easy to use dashboard.
Rank venues from most compliant to least compliant

Spot trends and identify instances of non-compliance

Group access ensures managers see only the venues they are responsible for

Deploy new forms instantly across all sites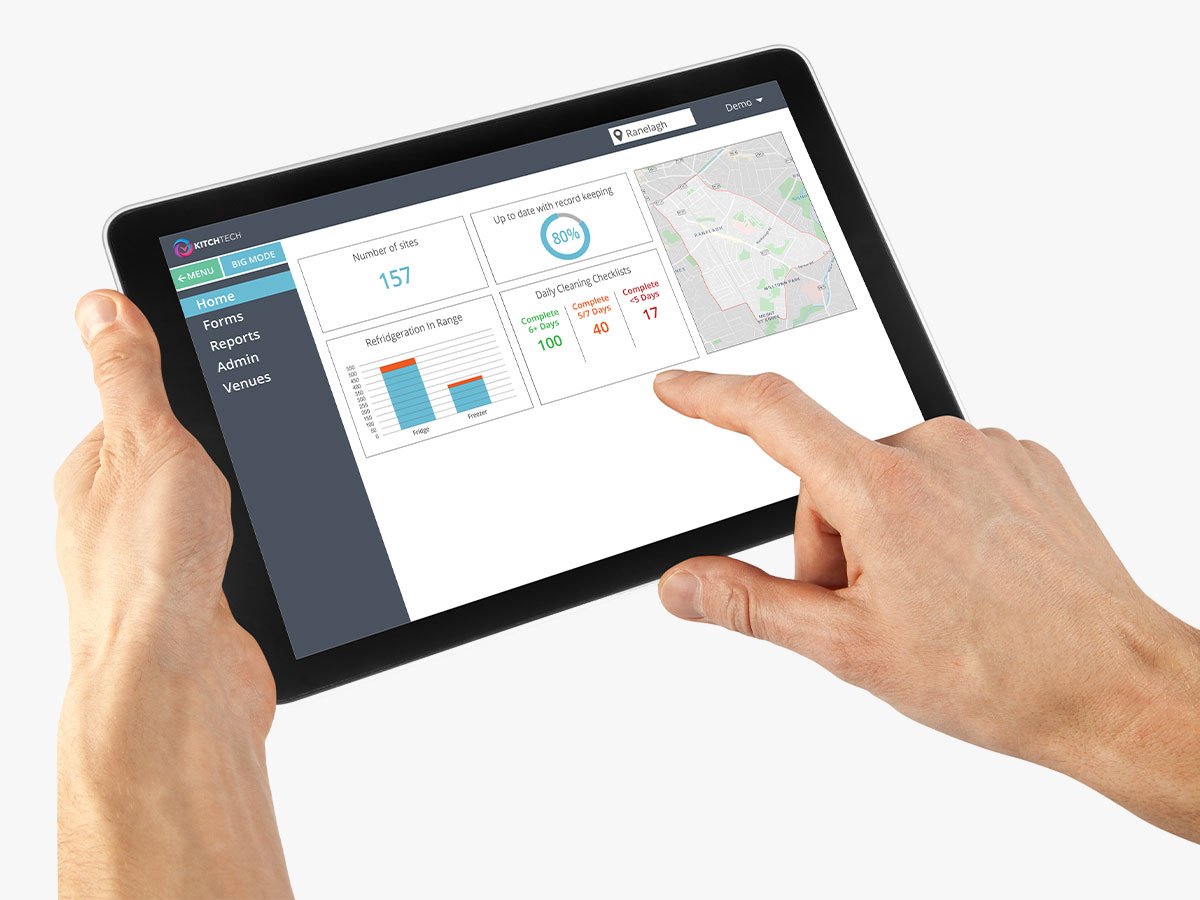 KITCHTECH


Eliminate paperwork in your kitchen and make it simple to comply with food safety legislation

.
Automate Manual Tasks
Our award-winning sensor technology monitors refrigeration temperatures so you don't have to. In a large kitchen, proper temperature recording can take up to an hour each day. Automating this task allows kitchen staff to spend more time focusing on their passion; creating great meals!
Award winning technology

Real time temperature monitoring

Alerts when temperatures go outside of recommended range

Save time on manual record keeping

Reduces the risk of spoiled stock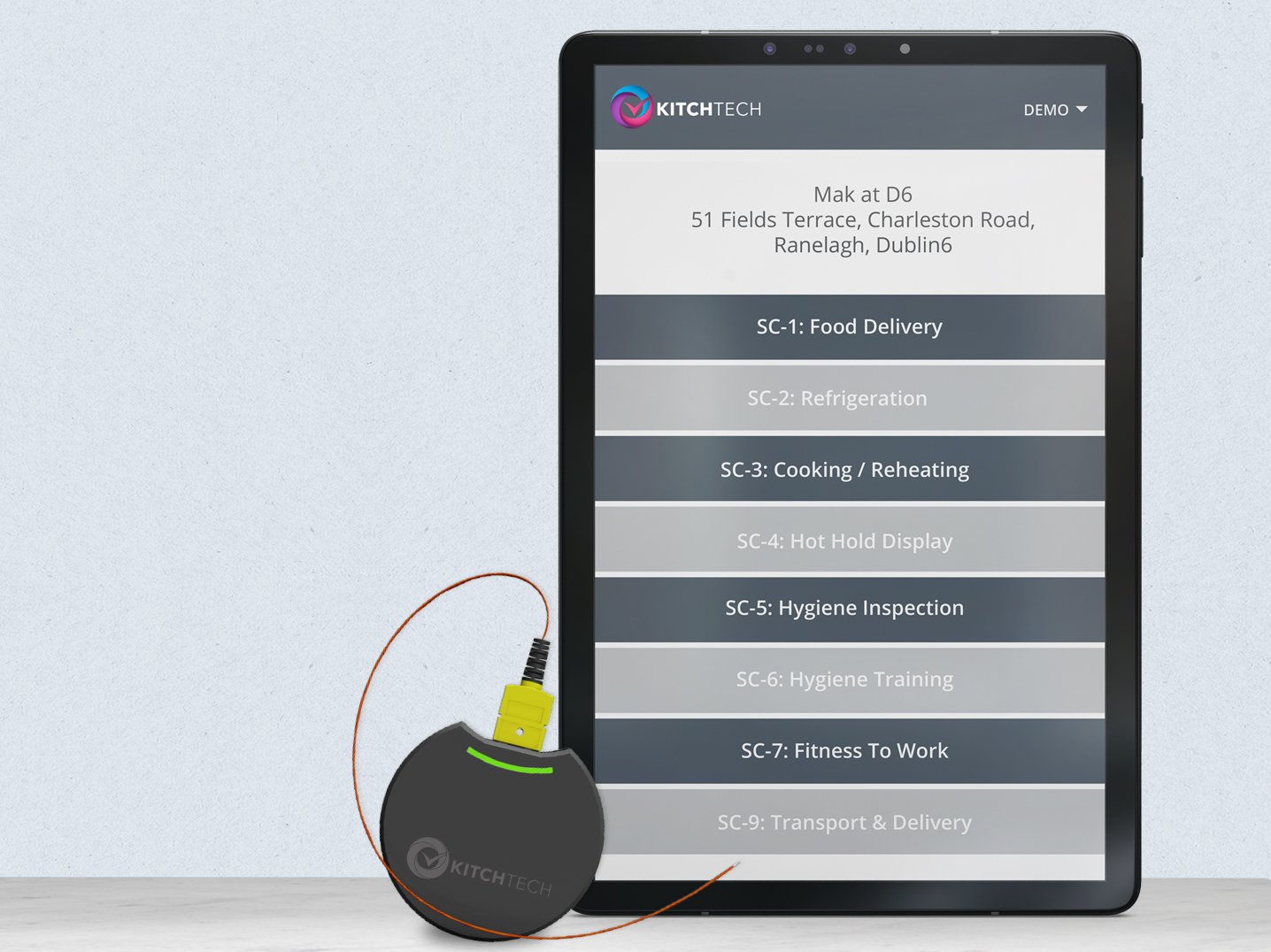 Notifications
Notifications and Emails to prompt users to complete and approve forms. Critical limits and warnings will help educate staff on appropriate food parameters to ensuring consistently high results.
Email and in system notifications

Never miss a from or task again

Guide users through their day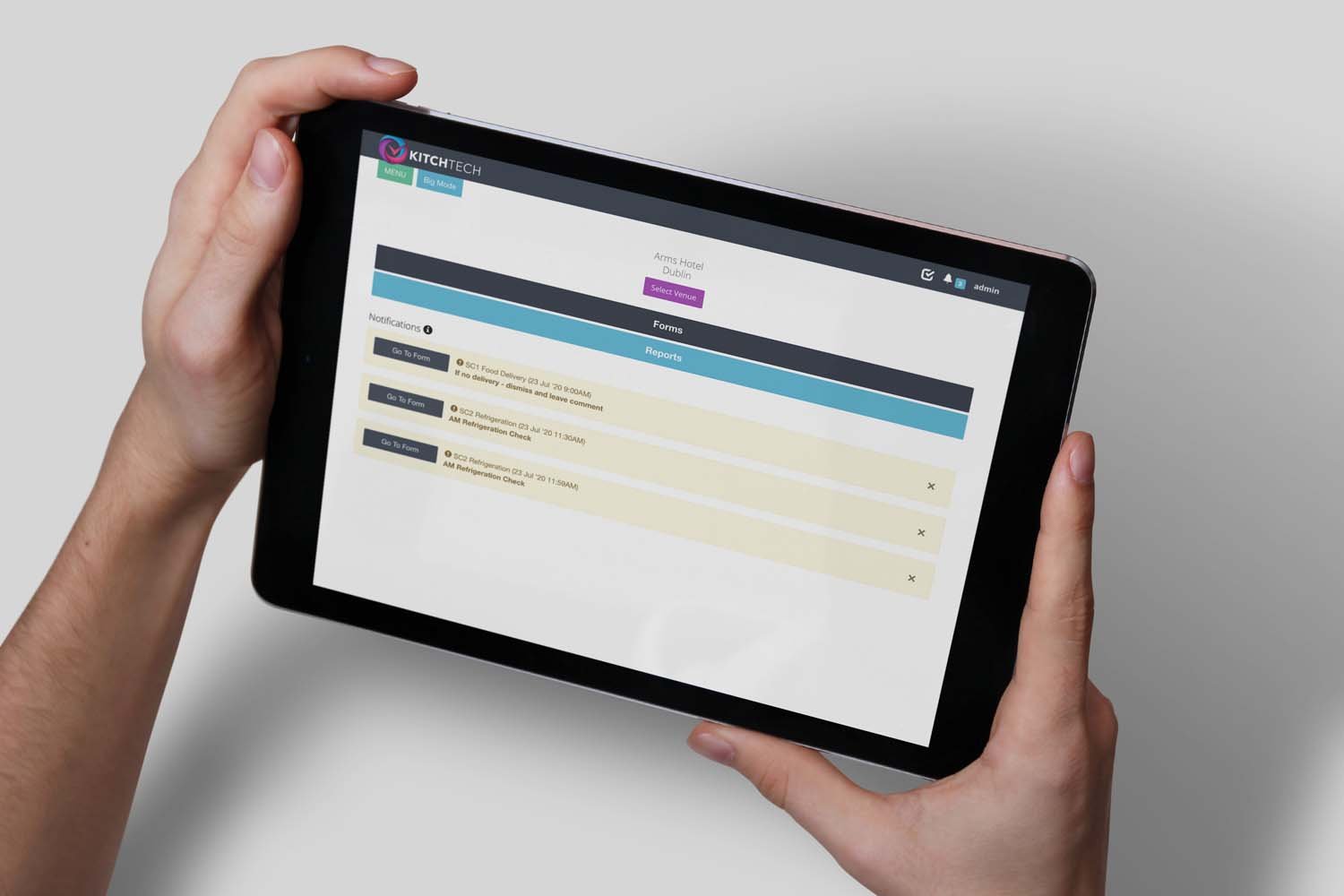 Reporting & Management
Stay on top of your most critical tasks to ensure you are staying compliant. KitchTech securely stores your HACCP records for over five years while providing intuitive search, filter and export functionality.
Reports on demand

Print / Email capabilities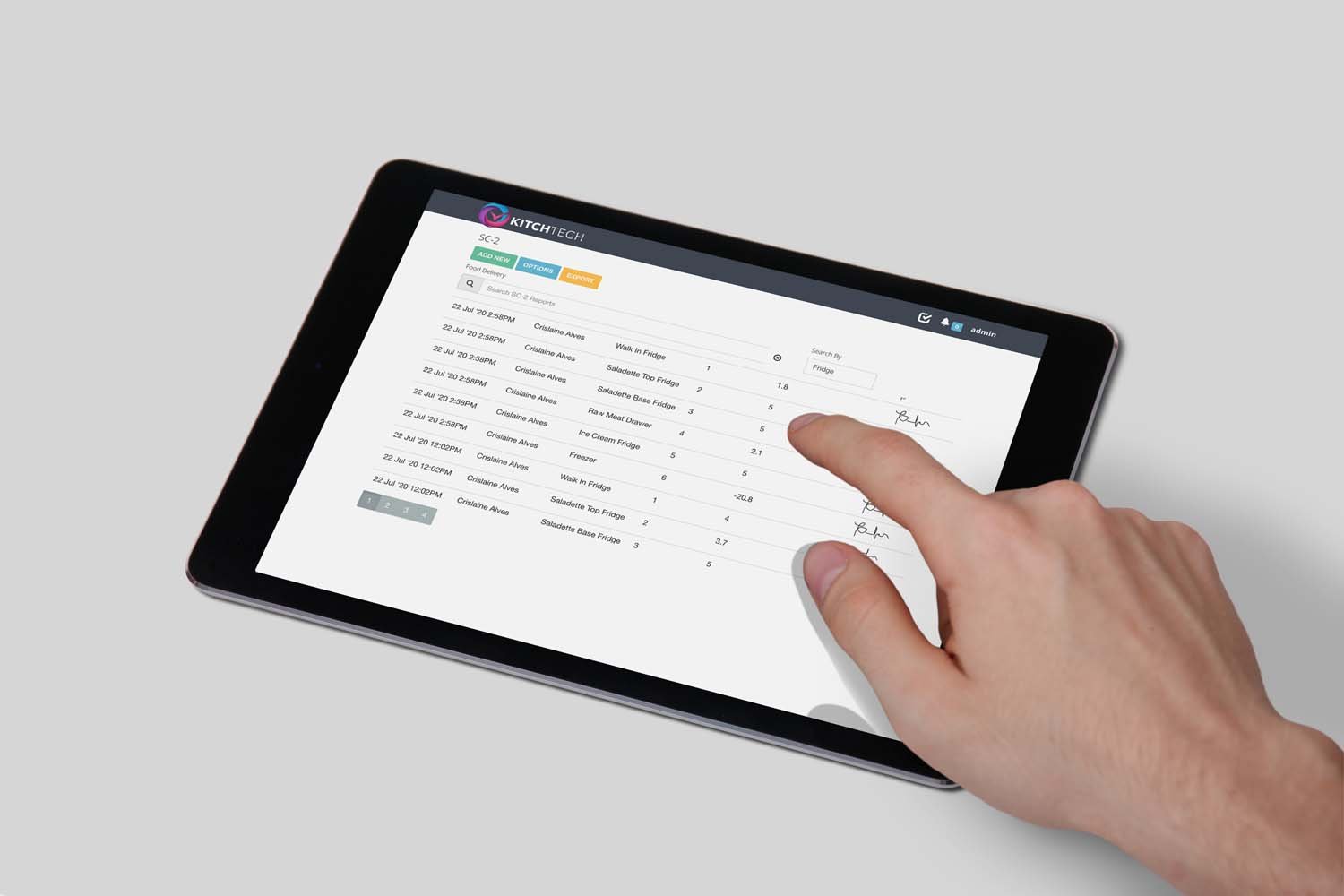 AFFORDABLE, PAPERLESS HACCP COMPLIANCE
.
Hygiene Management
Create simple to use staff cleaning checklist to guide staff through their hygiene management each day.
Custom Checklists

Covid-19 Cleaning Forms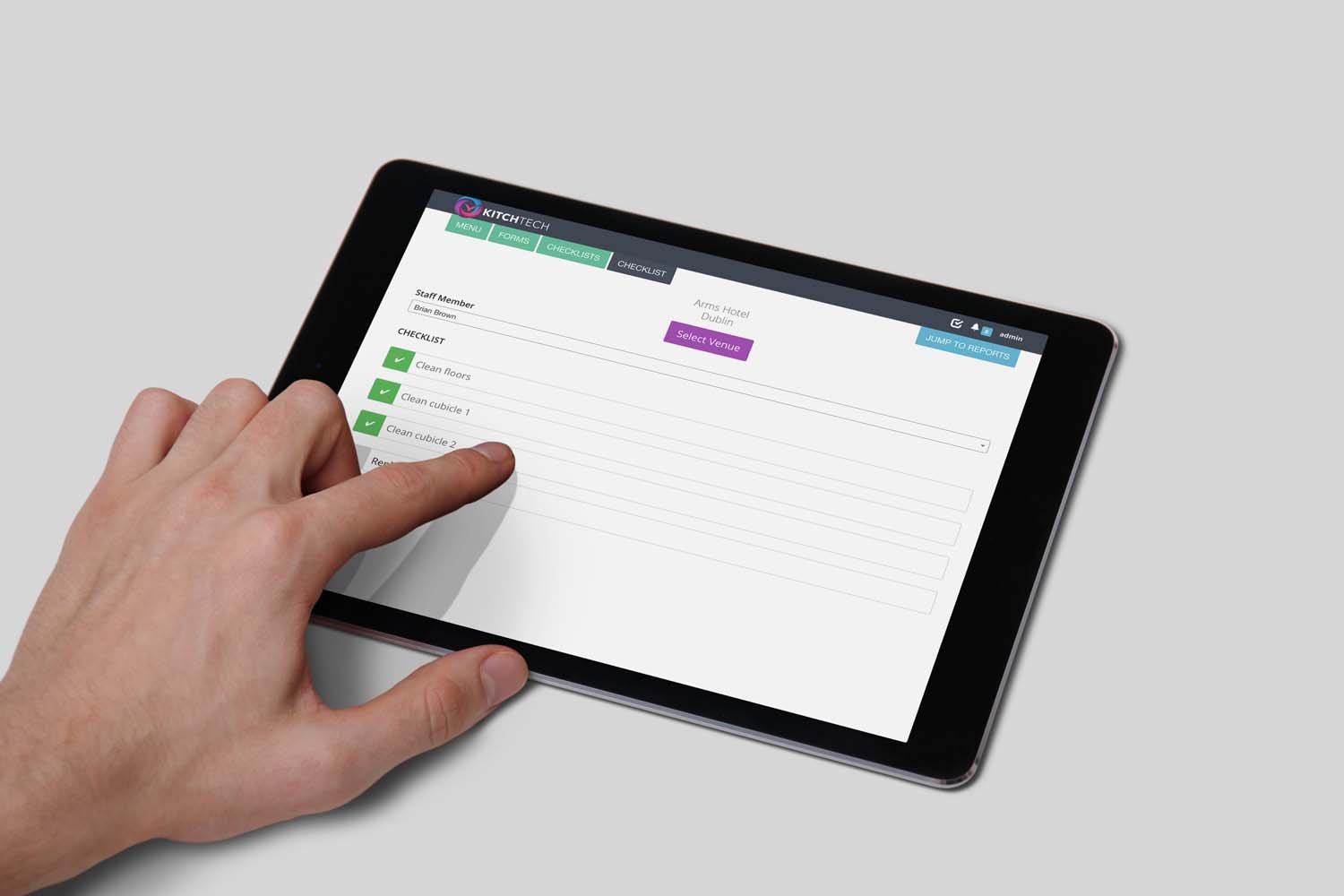 Brand Protection
Did you know that over 1000 kitchens are closed each year by Health Inspectors in Ireland and the UK. The Food Safety Authority publishes these closures monthly on their website and in print publications.
Major focus is on record keeping

Real time safety insights

Hazard Control Visibility

Keep food handlers accountable

Take Corrective action in time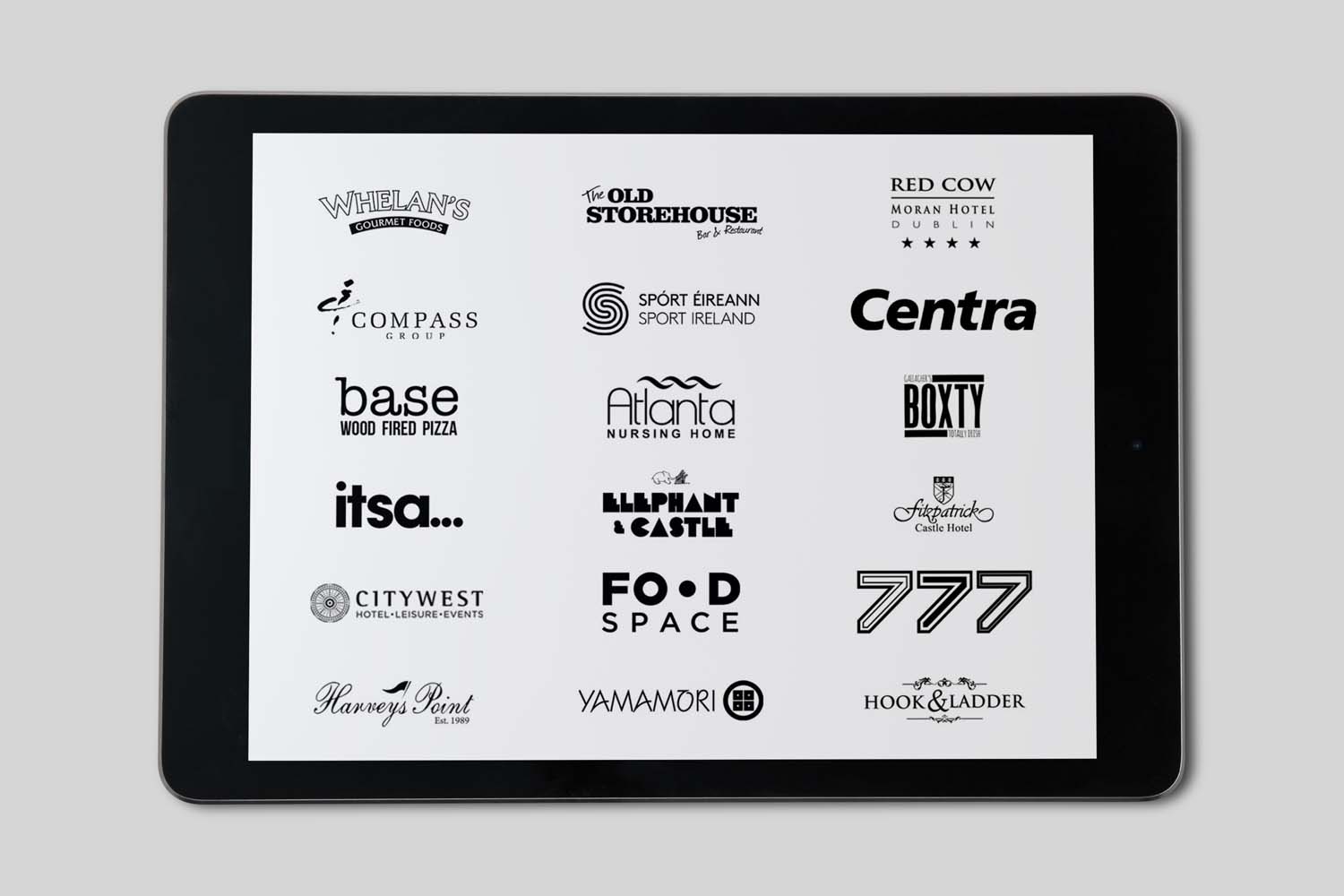 Remote Access
Remote access to KitchTech from anywhere, at anytime! We strive to give owners peace of mind when off site with complete visibility of their HACCP compliance.
Access anywhere, anytime and on any device

Owners and managers can check in remotely

Notifications of non-compliance

Peace of mind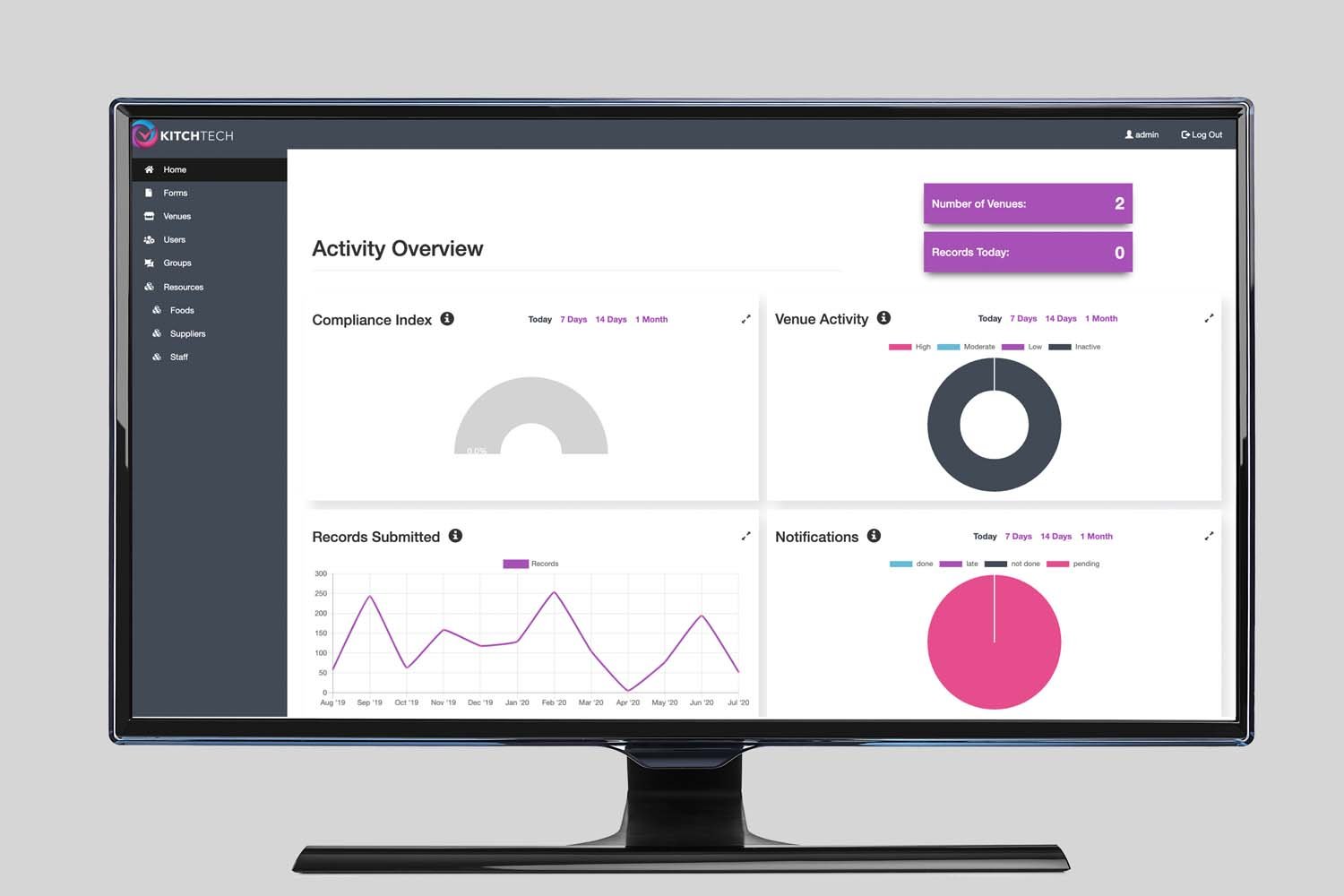 KITCHTECH


Eliminate paperwork in your kitchen and make it simple to comply with food safety legislation

.